Tranquility
Matrix Yachts
---
This 76ft Matrix catamaran yacht, Tranquility features 2100 square feet of deck space and 2000 square feel of interior space—making it the ideal sailing vessel for larger groups of 12.
A/C
6 Cabins
12 Max Guests
6 Heads
Watermaker
Ice Maker
About Tranquility

The Matrix Yacht Tranquility accommodates 12 passengers in 6 cabins each with en-suite bathroom. Guests will find (1) King cabin, (3) Queen cabins and (2) Twins cabins. 5 of the 6 cabins have glass enclosed showers (1 wet head in one of the twin cabins).

The 76ft Tranquility yacht features a flybridge with seating for 20, a massive forward trampoline area, home theatre seating for 12 with big screen, wine "cellar" stocked by the expertise of two amazing sommeliers and the friendly charter crew of four.

Tranquility also features an aft platform between the hulls that rises and lowers, making for an easy entry point into the water for divers, or for guests looking to sit with their feet in the water, bringing total Tranquility!

Toys

Tube
(2) SU Paddleboards
(2) Swim Platforms
Fishing Gear
Kneeboard & Wake Board
Adult Water Skis
Sailing Dinghy
Snorkle Gear
(2) 2 Pax Kayaks
Beach Games
Hammock
Diving is included for certified divers

Entertainment

Salon Stereo
Salon TV
iPod Device Hookups

Crew

Tranquility Crews rotate every (4) months

Patric and Mary

Patric and Mary have been sailing together for nearly 10 years and in that time have delighted and charmed their guests in over 150 charters over 55 000 miles with a holiday of a life time.

Now aboard the paradise "Tranquility" they are continuing to do just that throughout the Caribbean.

Captain Patric GUYAZ / Swiss

Born in Switzerland Patric has travelled extensively following his love of sailing and diving.

As RYA Yacht Master he has sailed in many of our seas. In Europe, the Caribbean and also Australia where he was able to fulfill his love of off shore racing.
As a Dive Instructor Patric has taught and dived in some of the best locations in the world, including the Great Barrier Reef, the Red Sea, Maldives and also South Africa where he met Mary up by the Mozambique boarder.

In the BVI he spent 3 years teaching Sailing and Diving to youngsters within a summer camp program before moving on to Crewed Yacht Charters with Mary 10 years ago.
A great sense of humor, coupled with a professional and open and relaxed manner will make you feel special, safe and at home the moment you, your family and friends step aboard Tranquility.

There is no request to big "except the one regarding the elephant" and no cocktail too bizarre that Patric cannot cater to.

Chef Hostess Mary HADDOW / British

Mary was born in the UK and worked in the film business before giving up the camera for a cooker.

Having had the opportunity to travel the world, from Europe to Australia, Africa to India and the USA to the Caribbean she has had the chance to sample many of the world's cuisines.
She takes great delight in sharing these flavors with you. Quality of produce remains the mainstay of her cooking and she will tailor any menus to suit you and your family's requirements.
Also a qualified Dive Master she is happy to paddle about with you in the water, lunches permitting.

Flexible with a lively sense of humor and a kind heart, her aim is to make your stay as seamless and comfortable as possible.

____________________________________________________

Tony and Kate

Tony and Kate have been involved in the Crewed Yacht and Villa hospitality business in the British Virgin Islands since 1999. Tony was previously captain and Kate the chef of successful charter yachts in the BVI for eleven years, and provided over 150 high quality charters. This was followed by six rewarding years as Estate Managers and chef at Golden Pavilion, a luxury home away from home and rental villa on Tortola. Soon after arriving in the BVI they realized what a wonderful place it is and have made it their home ever since. They built a house here in 2011 in Little Bay, Tortola.

Kate and Tony love to show their guests the secret hideaways of the British Virgin Islands and their favourite haunts. They will show you some unique island experiences and their enthusiasm and love for the British Virgin Islands and the Caribbean waters will shine out. The joy of the water, the sailing and the physical beauty of the islands has keeps them looking forward to every day. They love to share their knowledge of the islands and the seas with all their guests, thrilled that the profession that seems to have chosen them allows them to meet so many interesting people from around the world.

Tony and Kate chose to leave their successful, rewarding and demanding positions in the UK in 1997. They combined their knowledge and skills to sail their 70-year-old classic 32-foot wooden yacht from the UK, via France, Africa and South America to the Caribbean where they cruised for two years. Later, they also sailed their yacht Roxane, which they owned and maintained for 20 years, via Cuba, the Dominican Republic, Turks and Caicos and the Bahamas to Virginia where she now rests.

ANTHONY TRAPPE – Captain

Born in Cheshire in the UK, Tony enjoyed an idyllic childhood, and took up sailing as a young boy when his father built a sailing dinghy in their garage. He went on to captain his first yacht at 16, delivering a boat along the south coast of England. Tony is now RYA Ocean Yacht master and BVI Boat Master 100 Ton License Grade 1 with over 40,000 sea miles.
In 1981 he was awarded a BSc (Safety and Hygiene) from the Engineering Department of Aston University which started a career as a Sales Engineer. This took him onto oil rigs, down coal mines, into sweet factories and every kind of industry in the UK. A career change led him into a rewarding time as a teacher where within three years he had a Masters Degree in Primary Education and employment as an Advisory Teacher. He went on to run a project for Greenwich Education Authority in London providing services to the 300 schools throughout Greenwich.

Tony continued his interest in sailing and when his thoughts turned to travelling he sought out and purchased his yacht Roxane in Spain. He lived on her whilst teaching in London where he met Kate (the lucky chap!).

KATE PURDY – Chef

Kate was born in Malta and spent her childhood in Northern Ireland, the UK and Hong Kong. As soon as she could, she left home and carried on travelling, spending several years working in the summers and travelling in the winters. Eventually after buying a house, she settled in London and took up sailing. Deciding that a boat would be much more interesting than a house, she bought a Dutch barge instead and lived on it in a marina in the centre of London. Being paired with Tony and winning in a dinghy race one day led to the start of their relationship which was celebrated with the winning prize of a lottery ticket on the first ever National Lottery. They won 10 pounds – and have been laughing about life together ever since.
Kate has been in the food preparation industry since 1984 and for several years was the manager of a small food retail chain throughout the railway stations of London. She has worked as a chef on yachts and in villas since 1999 and has loved pretty much every moment. She has attended a culinary course in France and has a food certificate from her early days in the food industry in London. Kate's close involvement in life in France has enabled her to learn firsthand the delights and rewards of delicious French cuisine. She has expanded her culinary skill and knowledge throughout her life. Kate has recently contributed to a recipe book with other top chefs from the island and appeared on the local TV show "Gourmet Galley with Chef Lisa". In addition to her chef and management duties at Golden Pavilion, Kate has also provided chef services for other prestigious villas and establishments, notably the Governor of the British Virgin Islands and the owners of Amway at Peter Island Resort.

Kate and Tony enjoy an adventurous and busy life together and embrace hard work with vitality and enthusiasm. Charming, fun and great company, they are complete all-round hospitality winners. They work well together under pressure and routinely handle all that the hospitality and sailing world may demand of them and have fun on the way.

Tony and Kate have had a home in Brittany in France since 1991 and when they are not in the BVI's, they can be found drinking wine and eating cheese with their neighbours in France.

Tranquility's Captain and Chef are aided by Mate/Stewardesses Jesse Shipley and Georgiana Stoica.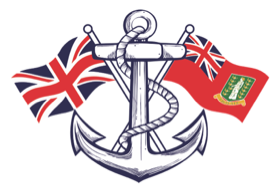 Steps to Charter
Step 1: Request A Quote
Tranquility
"*" indicates required fields
Step 3
Lock in Your Dates
Step 4
Finalize the Contract
Step 5
Plan Your Itenerary