Virgin Charter Yachts
CONCIERGE
Customer Service
History
Virgin Charter Yachts was founded in 1996, and continues to offer the highest quality bareboat catamarans for charter in the BVI.
Virgin Charter Yachts was founded in 1996 by UK natives, Will Driver and James Burgess. Both fell in love with the islands the first time they saw them. While many people thought of the British Virgin Islands as solely for sailing—Will and James realized there were thousands of motor yacht enthusiasts wanting a way to see the islands as well! They began offering motor yacht charters to boaters with one single 'trader' style yacht, and continued to grow the fleet from there. Virgin Charter Yachts is based at Nanny Cay Marina, the leading marina on Tortola and one of the best in the Caribbean.
Present
After nearly two successful decades in business, Will and James were ready to retire and sell the company to some new owners with 'young blood' and a fresh outlook for where to take the company for the next 20 years! As they were getting ready to retire, Gary and Alexia Lucas were ready to sell everything they owned to leave the 'rat race' and corporate grind of the US behind. The couple had been looking for a business to buy somewhere else in the world for many years, but when they saw Virgin Charter Yachts was for sale, they realized the yacht charter company was the perfect choice.
Virgin Charter Yacht's Fleet now includes 16 yachts, with a variety of luxury motor yachts, powercats and two fully crewed Sunseeker yachts. Virgin Charter Yacht also has multiple dealer partnerships allowing the company to sell new yachts for buyers into private or charter ownership including; Hudson Power Catamarans, Horizon Yachts and Fountaine Pajot Power Catamarans.
Over the last 20 years Virgin Charter Yachts has had the pleasure to host thousands of guests on yacht charters, as they fall in love with the islands the same way Will and James and Gary and Alexia did. Virgin Charter Yachts is most proud of the high level of customer service we provide to all our guests, and the many guests that come back to charter in the British Virgin Islands year after year. With a repeat customer rate of over 70% we believe our exemplary customer service speaks for itself!
Future
As Virgin Charter Yachts moves toward its third decade in business we are working to expand our fleet to include additional new power catamarans and motor yachts as well as more luxury yachts for crewed charters. But even as we continue to grow, we will never outgrow our humble roots, or our focus on you; our charter guests, who helped get us to where we are today!!!
Meet The VCY Team
Virgin Charter Yachts has a complete onsite staff of 10 employees covering all the necessary skills to run a busy and technically challenging business. Many on the team have been with the company more than 10 years, with some having been with Virgin Charter Yachts since the company was founded! Virgin Charter Yacht employees can handle all engineering issues, electrical, shipwright, reservations, customer service, housekeeping etc. all in-house and on site.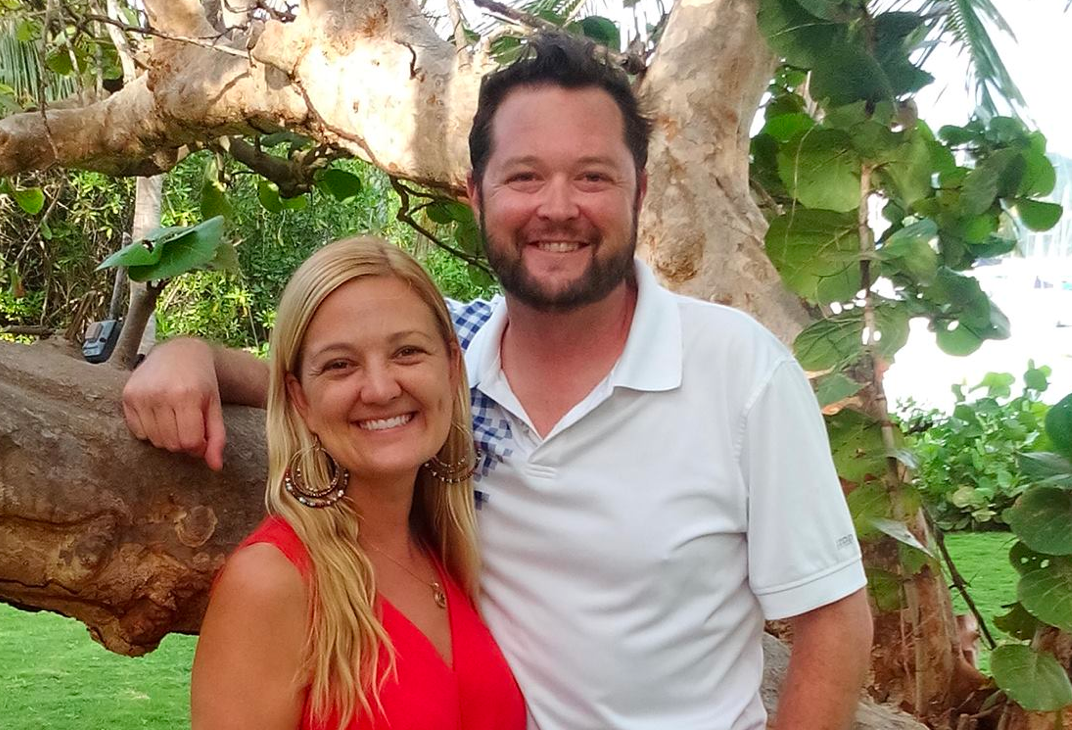 Alexia Lucas
Owner VCY
Alexia Lucas and her husband Gary had been looking for a business to buy somewhere else in the world for many years, but when they saw Virgin Charter Yachts was for sale, they realized the yacht charter company was the perfect choice. The two had grown up with a shared passion for water and yachts; meeting at a marina in Iowa when they were both in high school, and marrying in the same spot 10 years later. They lived in Colorado for 15 years, where Alexia worked at a Fortune 100 company and Gary owned his own business. The couple had previously traveled to the BVI for many years on bareboat charters with family and friends – even chartering with Virgin Traders in 2004. They jumped at the chance to opportunity to purchase Virgin Charter Yachts , and moved to Tortola full time in 2013. Gary and Alexia now live on Tortola, just above Nanny Cay, with their rescued island dog, 'Mollie,' who is also the Virgin Charter Yachts 'Chief Canine Officer' (CCO) and shares a love of paddle boarding and yachting with her 'parents.'