---
Sailing vessel Seahome is a Lagoon 620 catamaran, featuring Lagoon's stylish upgraded Essence decor. She is spacious and elegantly appointed with a sprawling interior that features luxurious leather accents throughout.
A/C
5 Cabins
10 Max Guests
5 Heads
Watermaker
Ice Maker
About Seahome

Sailing vessel Seahome is a 2016 Lagoon 620 catamaran, featuring Lagoon's stylish upgraded Essence decor. She is spacious and elegantly appointed with a sprawling interior that features luxurious leather accents throughout. Seahome hosts up to 10 guests in five queen-sized, air- conditioned cabins. The headroom is 6'9ʺ and all the beds are fitted with custom made memory foam mattress for the ultimate restful experience at sea. Each cabin has its own, private en- suite bathroom with a separate shower and soft, fresh towels.

Outside, the sweeping deck, shaded flybridge, and cushioned sunbeds allow guests ample choice and space to relax and absorb the breathtaking 360° views while at anchor or sailing. When the winds are favorable, Seahome can be seen flying her striking spinnaker sail, with gennaker and jib sails providing picturesque sailing in alternate wind conditions. The cockpit at the aft of the boat features an expansive dining table that provides center stage for an array of delicious dining experiences on week-long, all-inclusive charters.
Every trip is specifically tailored to the guests' requirements and a unique menu is designed to accommodate the dietary needs of all individuals on board. The newly upgraded bar area is generously stocked, serving handcrafted cocktails daily and providing a space for creative guests to try their hand at mixology, whenever the inspiration strikes. The boat is fully equipped with snorkeling and scuba diving gear, an abundance of water toys, a brand new 70hp Yamaha powered AB tender, stand-up paddles boards, hammocks and more. A swim ladder with a hot and cold water shower on the aft transom makes getting in and out of the ocean a seamless pleasure.

The boat comes fully crewed with an experienced captain who doubles as a divemaster, accompanied by long time fellow crew members who provide services as a first mate/stewardess and as a chef. Having all grown up along the coastlines of Cape Town in South Africa, the ocean has been a long time playground to all the crew members aboard

Seahome. Whether you are after an exuberant experience of fun outdoor activities, relaxing with your family and friends over some board games under the radiant Caribbean sun, or some quiet time in lesser populated locations – the Seahomies have over 19 years of combined experience and local knowledge in these areas to cater to your ultimate luxury yacht charter experience.

2020 Upgrades!

Re-gel coated hulls and superstructure.
New tender – AB, 15ft 70hp Yamaha engine
Brand new, top of the range Fusion indoor/outdoor sound system
Vibrant, improved interior, including a refit of the galley, new decor in all the cabins
Samsung SMART TVs in both aft cabins

Toys

(2) SU Paddleboards
Fishing Gear, (2) Trolling Rods
Kneeboard
Wakeboard
Adult Water Skis
Sea Bobs
Snorkle Gear
Scuba Diving available ($75/per dive per person)

Entertainment

(2) x Sunlounger Pads for Foredeck
Flybridge and Foredeck cushions in dark grey and graphite shades
(4) x Ocean LED under-water spot lights
Flybridge Fridge
USB sockets in cabins
Fans in Cabins, Galley and Salon
Samsung SMART TVs in both aft cabins
Xbox with car racing games
Yoga Mats
MEGA Mable

Crew

Captain Shane Taylor

QUALIFICATIONS

RYA YACHTMASTER Offshore (Comm. endorsed)
RYA Powerboat Level 2
PADI Divemaster
RYA Short Range Radio License
RYA Diesel Engine Maintenance Certificate
Super Yacht Maintenance and Etiquette Training
Single Handed Sailing Instructors License
Crowd Control and Management Training
Proficiency in Life Raft Training
STCW'10 (Exp. 2022)
ENG 1 (Exp. April 2021)
International Drivers License

Captain Shane spent his childhood in Hout Bay, Cape Town, and started sailing when he was 12 years old, building experience in the waters across the Cape Peninsula. Before getting his captain's license, Shane studied advertising, photography and cocktail mixology. He worked for many years as a water sports instructor by day and a DJ by night. In 2012, he completed his RYA Yachtmaster's, allowing him to enter into the charter industry in 2013 with the ideal combination of skills, and he has been working as a charter yacht captain for the past 7 years.

His love for travel has opened doors for him to charter in some of the most sought-after locations across the globe, including the Mediterranean, the Bahamas and many of the Leeward and Windward Caribbean islands.

Diving has found a huge place in Shane's heart thanks to the vastly populated Caribbean waters that exhibit some of "Nature's Little Secrets". His zealous enthusiasm for experiencing sea life from a diver's perspective would have him living there, if not for the problem of there being a limited oxygen supply underwater. Shane is always keen to show his guests the best of everything, above and below the waterline. He has the sort of easy-going personality that makes everyone feel comfortable and his charisma is endlessly entertaining.

Chef Rowan Macdougall

QUALIFICATIONS

Darlington College – City and Guilds Dimploma VRQ Level 2 in Professional Cookery
ServSafe Food Handlers Certificate 2020
UK Food Safety Standards Level 2 Certificate 2020
BVI Food Safety & Hygiene Course 2019
US Sailing Safe Powerboat Handling Course 2017
STCW '10 Exp. 2025
ENG1 Exp. 2024
International Drivers License

Rowan is Seahome's highly organized, passionate, and dedicated chef from Northern England. He has been honing his skills in restaurants for the past eight years, working in gastro pubs, French brasseries, island resorts and even working for a Michelin starred chef. After a few years of learning his trade in London, he set his eyes on sunnier places and moved to the British Virgin Islands to work on a remote eco resort in their bustling kitchen. Eventually, with 5 busy seasons, a hurricane or two and a healthy dose of Dark and Stormy's under his belt, he ranked his way up to Head Chef. Then, after completing an Atlantic crossing on a 44' catamaran in 2020 with girlfriend, Erin, he set his sights on expanding his experience to the yachting world.

He enjoys creating, planning, and producing fresh, healthy meals and he loves to cook with local ingredients, mixing fantastic Caribbean produce with a European touch that St Maarten and St Barth's abundantly provide. He is well trained in maintaining a clean and hygienic galley and implementing strict food safety standards. He can easily adjust meals to accommodate allergies and special dietary preferences with his wide range of cooking know-how. His cooking style is broad, but he enjoys preparing Caribbean, Mediterranean, and vegetarian cuisine in particular. His continuously evolving menu never fails to amaze guests as he serves up delicious and unique dishes inspired by fresh produce and local flavours.

First Mate Erin Lotz

QUALIFICATIONS

Sense of Taste Chef School – City and Guilds Certificate in Food Preparation and Food Safety
ServSafe Food Handlers Certificate 2020
BVI Food Safety & Hygiene Course 2019
STCW '10 Exp. 2022
ENG1 Exp. 2024
International Drivers License

First Mate and Stewardess Erin has a passion for flavoursome food, crafty cocktails and excellent customer service. Hosting a sensational celebration is in her blood, as she comes from a line of engaging entertainers and fanatical foodies. Throughout school and while at university, she worked at many of Cape Town's most loved restaurants, honing her skills with people, fine wine and excellent food. In 2017, she completed qualified as a professional chef at The Sense of Taste Chef School. Thereafter, she joined Shane and his wife for a successful charter season in the BVI, followed by 2 years at one of the BVIs most popular resorts, Cooper Island Beach Club.
With an array of different positions under her belt, she is proficient in many roles aboard a luxury yacht and rises to meet all tasks that come her way. Erin's sparkling personality, kind and gentle manners and witty banter make her a delight to engage with. She cares deeply about promoting nature, connecting with people and living life with a glass more than just half full.

Food fundis, Rowan and Erin, have a knack of making guests feel more than just fully catered to. They share a passion for delivering unbeatable flavour experiences and for learning about new food combinations and recipes. Born hemispheres apart, they met the BVI in 2018, and in June 2020, they sailed together over 3000 miles from the Virgin Islands to Falmouth, England. At the end of 2020, the dynamic duo joined up with Shane, thus forming the formidable team that operates on board Seahome today.

Together, these three Seahomies use their love for wining and dining, entertainment, and sailing to provide an unforgettable experience aboard, where an atmosphere of safety and professionalism allows their guests to immerse themselves in the carefree and fun-loving Caribbean vibe. Impeccable reviews testify to their popularity and professionalism, and they are eager to host an exceptional trip for you and your loved ones on board the beloved Seahome!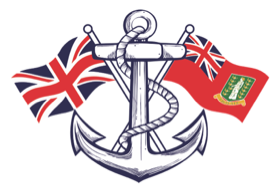 Steps to Charter
Step 1: Request A Quote
Seahome
"*" indicates required fields
Step 3
Lock in Your Dates
Step 4
Finalize the Contract
Step 5
Plan Your Itenerary