Blue Pepper
Fontaine-Pajot
---
The 60' Fontaine-Pajot, Blue Pepper, is the 'Best in Show' winner (in the 56' to 65' category) at the 2019 Charter Yacht Show! Find out what makes this beautiful sailing yacht award winning.
A/C
5 Cabins
10 Max Guests
5 Heads
Watermaker
Ice Maker
About Blue Pepper

BLUE PEPPER offers five guest cabins, each with a queen size berth, en-suite bath with stall shower, electric fresh water flush toilet and vanity. Each guest cabin has an individual control for the A/C to ensure your comfort. There is a very spacious salon, large aft deck for lounging and alfresco dining, and a lovely top fly-bridge offering a 360 degree view of paradise and is fully covered with shade awning for clients comfort. Salon and staterooms on Blue Pepper feature headroom just over 6' 8"—toilets are 6' 7" and shower stalls are 6' 11". Additionally, the cockpit has 6' 11" of headroom. 

Blue Pepper is equipped with a full medical kit, oxygen, as well as an automated external defibrillator.

Guests with children will have access to a child playpen 24″x33″ which fits on the floor in the guest cabins for clients with little ones. All toddlers need a child life vest which parents should purchase at their local store to ensure a proper fit before the charter, complete with a tether please.

Toys

Adult & Child Water Skis
Snorkle Gear
Beach Games
Tube & Floating Mats
(2) SU Paddleboards
Fishing Gear
Kneeboard
Wakeboard
Noodles
Underwater lights
Fishing Gear (2) rods trolling & casting
FISHING NOTE: catch and release ONLY

Entertainment

Onboard WIFI
Salon TV
Salon Stereo
iPod/Device Hookups

Crew

We present you Denise and Taylor Melton, this interesting couple married in St. John February 8th, 2017 and will be the crew responsible for your adventure aboard Sailing Yacht Blue Pepper. They will work hard to make sure your experience in the Islands will be something you will cherish forever.

CHEF:

Denise Melton, an award-winning chef at the Virgin Islands Yacht Show Culinary Competition, was born in Brazil where she bought her first sailboat at seventeen. Five years later she moved to Argentina and worked several years for an important family as a captain for a 60' sailing yacht and a 70' power yacht. She also accomplished dozens of deliveries between Buenos Aires and Rio De Janeiro. Crossing the Atlantic twice in her personal boat, her blue water experience is unrivaled. Four years ago, she moved to St. Maarten to be the Captain to an 87' powerboat, and a year after that she decided to pursue her other passion, to become a professional chef. Now Denise has decided to join Taylor in providing the best culinary experience, aboard one of the most luxurious charter yachts available in the Virgin Islands, Blue Pepper. Her cuisine has the influence from Italy, Portugal, Spain, and Brasil. She loves the Mediterranean food and in the last few years has grown accustomed to a Caribbean flair. She specializes in personalizing any menu to a guest's taste, and has an impressive knowledge to accommodate gluten free, dairy free, low carb, and paleo diets etc. She is fascinated with the art of presentation, a great host, and will ensure that your time spent aboard will be filled with flavor, aroma, and fresh experiences.

CAPTAIN:

Taylor Melton was born in Fort Worth Texas, he is a persevering, and enthusiastic individual. When travelling with his family through Alabama when he was 14 years old, Taylor ran across a CD in a small gas station bearing a cover art of beautiful white sands, turquoise waters, and a harbor filled with sailboats of all kinds. This CD was one of Jimmy Buffett's live albums recorded right here in the Caribbean. After listening for several days, young Taylor told his parents that he would be a Captain in the Virgin Islands one day, they laughed, but after years of hard work, here he is. Taylor worked as a bartender for several years and learned the beauty of sailing in his free time, and finally with tickets in hand, he made it to the islands to begin his life on the ocean. He worked as a mate for several boats before completing his school to become a captain. From there he went on to deliver sailing yachts from the Virgin Islands to New York and Bermuda in the open ocean. For two years he drove powerboats all around the US and British Virgin Islands, making over 500 day charters. This gave Taylor an amazing insight to every bay and unique place and his curiosity about the local culture helped him learn even more about our Virgin Island Waters. Captain Taylor has a lot of rich history he enjoys sharing with his guests. Taylor met his wife while sailing the Virgin Islands shortly after purchasing his own sailboat. Sailing Vessel Isola Bella has brought Captain Taylor a lot of personal adventure and experience in the Caribbean, and now he shares the beautiful boat as a home with his wife, Denise. In the last couple of years he has been the Captain and owner of a power cat and teamed up with his wife for several term charters. Taylor's service in fine dining and bartending compliments Denise's accomplishments in the galley. Together they form an invincible crew. The safety and security on board will always be the first priority of your Captain, while fun and excitement never get left in the wake.

STEWARDESS:

Elizabeth is a creative and hard-working person who has always been great with people. We could describe her as someone
who actively wants to help people enjoy their experience wherever they may be. On board her job is to maintain a
perfectly clean boat, be sure that the glasses are always full and to help Denise excel in the kitchen.

Liz is Captain Taylor's sister and has come to complete the Melton family crew. Liz and Taylor were super close when they
were kids. Taylor always used to bring his little sister for boat excursions on the lake and go for secret donut trips at 5am,
they are adventure partners for life.

After 7 years of a deep dedication for her family, her son Cade and her husband Cole agreed that mom deserved an
opportunity to grow and gain new skills on board Blue Pepper doing this wonderful work making beautiful memories in
peoples lives! Lizzy's husband will take care of their house and their son, and Lizzy will go to work hard on Blue Pepper
making sure that even the smallest details will be perfect during your stay.

She worked as a housekeeper, sales representative and a Primrose early education teacher. All this work experience came
to complete the Blue Pepper team. Lizzy is an obsessive and organized person with professional and personal experience
with kids and an infinite patience with people. Nothing left to say but that the vibrant energy and lovely way that she does
everything will make you feel special and relaxed, as a dream vacation should be!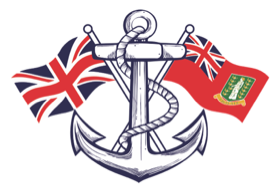 Steps to Charter
Step 1: Request A Quote
Blue Pepper
"*" indicates required fields
Step 3
Lock in Your Dates
Step 4
Finalize the Contract
Step 5
Plan Your Itenerary