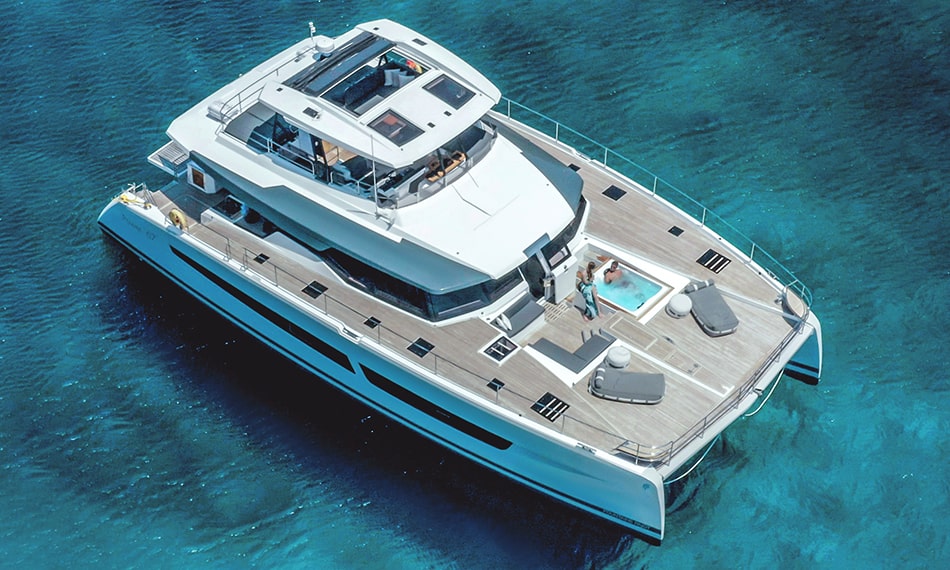 Sailing a catamaran the Caribbean has always been a dream for many. The idea of cruising through crystal clear waters, soaking up the sun and exploring hidden treasures is a vacation like no other. And if you want to take island hopping to the next level, then a BVI catamaran charter is the ultimate way to do it. With its stunning landscapes, endless turquoise waters, and beautiful beaches, BVI is the perfect place to live out your catamaran vacation dreams!
Sailing the Caribbean: The Ultimate Island-Hopping Adventure
A catamaran vacation in the Caribbean is the ultimate way to experience the beauty of the islands. With over 7,000 islands to explore, you'll never run out of places to go. But it's not just about the destination; it's also about the journey. When you're sailing, you'll get to witness stunning sunrises, take a dip in secluded bays, and enjoy the cool breeze as you glide through the water. It's a vacation that's both relaxing and exhilarating at the same time.
A Catamaran Charter in BVI: A Dream Come True
Chartering a catamaran BVI is a dream come true for many sailors. With its calm waters, steady winds, and breathtaking scenery, BVI is the perfect place to sail. And with a catamaran, you'll have all the space and comfort you need to enjoy your vacation to the fullest. You can relax on the deck, enjoy the sun, and take in the stunning views. Plus, with a catamaran vacation, you can easily navigate through shallow waters and explore secluded bays that bigger boats can't reach.
Discover the Hidden Gems of the British Virgin Islands
The British Virgin Islands are known for their stunning beauty, but there are also many hidden gems that are waiting to be discovered. From the secluded beaches of Anegada to the stunning natural boulders of The Baths, there's something for everyone. You can also explore the unique culture and history of the islands by visiting historic sites such as the ruined copper mine on Virgin Gorda. And if you're a foodie, be sure to try the local cuisine, which includes fresh seafood, conch fritters, and even a famous rum called Pusser's.
If you're looking for a vacation that's both relaxing and adventurous, then a catamaran rental in BVI is the perfect choice. With its stunning scenery, calm waters, and hidden gems, you'll have the experience of a lifetime. So why not live out your sailing fantasy and discover the beauty of the Caribbean on a catamaran vacation?
Did You Know?
The BVI are only accessible by boat. Check out our charter yachts that can get you there. View Our Fleet