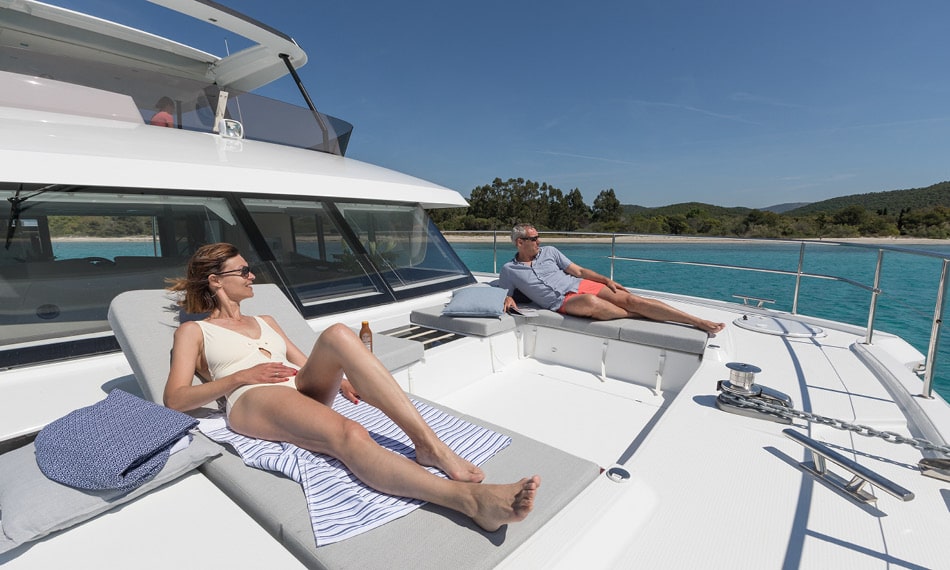 Ahoy, mateys! Are you ready for the adventure of a lifetime? Look no further than a British Virgin Islands catamaran rental. With crystal-clear waters and endless destinations to explore, this is the ultimate way to experience the beauty of the Caribbean. Get ready to set sail in style and create unforgettable memories with your crew.
Set Sail on the Crystal-Clear Waters of the BVI
The British Virgin Islands are renowned for their stunning turquoise waters and pristine beaches. With a catamaran charter, you have the freedom to explore these sights at your leisure. Whether you want to snorkel with tropical fish, paddleboard around secluded coves, or simply relax on a sandy beach, the BVI has it all. Take in panoramic views of the islands as you sail along the coastline, and discover hidden gems only accessible by catamaran. One of the most popular destinations in the BVI is the Baths on Virgin Gorda. This national park features giant boulders and natural rock pools for swimming and exploring. You can also sail to Jost Van Dyke, home to the famous Soggy Dollar Bar and White Bay Beach. For a quieter experience, head to Anegada, the only coral island in the BVI, where you can spot flamingos and enjoy fresh seafood. When you're ready to relax, drop anchor in a calm bay and watch the sunset onboard your power catamaran or sailing catamaran. With comfortable accommodations and a fully-equipped kitchen, you can enjoy a home-away-from-home experience while surrounded by the beauty of the Caribbean.
Experience the Ultimate Adventure with a Catamaran Rental!
A catamaran rental on Tortola is not only a luxurious way to see the BVI, but also an adventure in itself. With two hulls and a spacious deck, you have plenty of room to move around and enjoy the ride. Feel the wind in your hair as you sail across the open sea, or take the helm and learn the ropes from an experienced captain. If you're feeling more adventurous, try your hand at kiteboarding or windsurfing. The BVI is known for its steady trade winds, making it the perfect place to catch some waves. Or, jump off the back of your catamaran and go for a refreshing swim in the warm Caribbean waters. For those who want to explore beneath the surface, scuba diving is another popular activity in the British Virgin Islands. With vibrant coral reefs and an abundance of marine life, you can discover a whole new world underwater. Some catamaran rentals even come equipped with diving gear, so you can easily access the best dive sites. No matter what your interests are, a British Virgin Islands catamaran rental is sure to provide the ultimate adventure. With flexible itineraries and personalized experiences, you can tailor your trip to your own preferences and create memories that will last a lifetime. So, what are you waiting for? Grab your crew and set sail on the crystal-clear waters of the BVI with a catamaran charter. Whether you're seeking relaxation, adventure, or a little bit of both, this is the perfect way to experience the beauty of the Caribbean. With endless sights to see and activities to try, you're sure to have a vacation you'll never forget. Ahoy, mateys!
Did You Know?
The BVI are only accessible by boat. Check out our charter yachts that can get you there. View Our Fleet