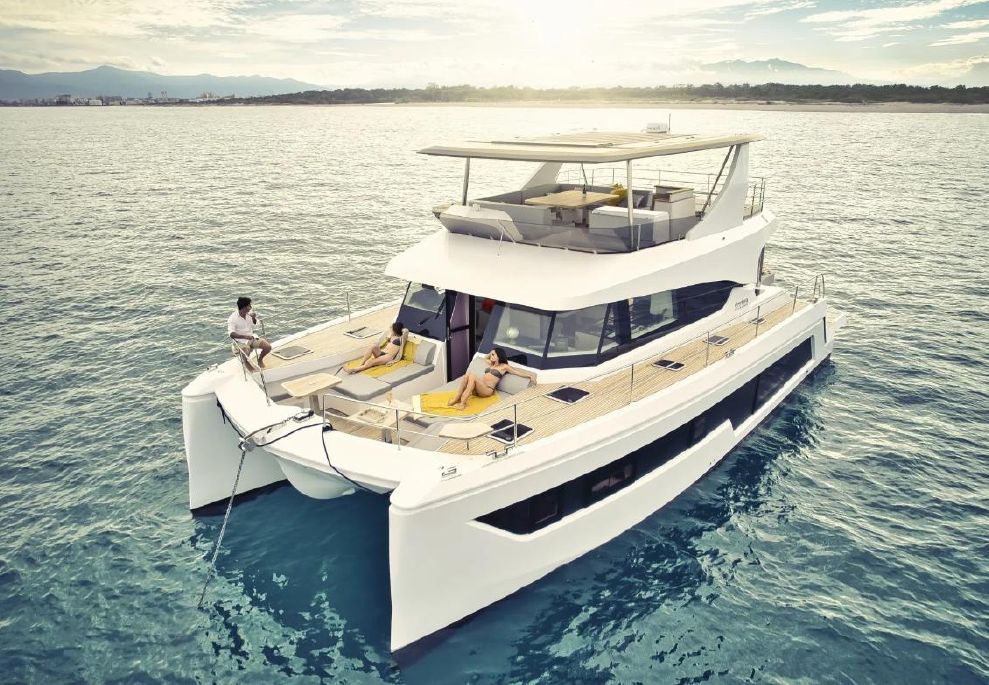 If you are looking for an extraordinary power catamaran charter experience, the British Virgin Islands (BVI) is the perfect destination for you! With its crystal-clear waters, scenic views, and consistent trade winds, BVI offers a remarkable cruising experience for everyone. One of the best ways to explore BVI is by going on a bareboat charter. However, as exciting as it may seem, bareboat chartering requires some boating knowledge and understanding. In this article, we'll guide you through everything you need to know about a bare boat charter in BVI.
Set Sail for Adventure in BVI!
The British Virgin Islands offer an endless array of adventures and activities that can be experienced while on a catamaran charter. With more than 60 islands and islets, you can easily customize your itinerary to match your preferred pace and interests. Some of the activities that you can enjoy in BVI include swimming, snorkeling, diving, and paddleboarding. You can also get away from other charter guests in a secluded bay and enjoy a romantic dinner under the stars or cruise to a lively beach bar and dance the night away.
Your Ultimate Guide to Bareboat Chartering
A bareboat charter is a type of charter where you rent a catamaran without a crew. This means that you are responsible for navigating the powercat, planning the itinerary, and providing your food and drinks. Before embarking on your bare boat charter adventure, you need to ensure that you have the necessary skills and experience to be the captain. To be approved as a captain to bare boat charter BVI, you typically need to own a yacht at home, so you have lots of prior experience behind the helm of a yacht. You should also be aware of the local regulations and weather conditions to avoid any risks. When choosing a catamaran for your bareboat charter, consider the size, type, and layout of the boat. The power catamaran should be spacious enough to accommodate your group comfortably and have all the necessary amenities, such as a generator, AC, water maker, ice maker etc. You can also rent additional equipment for your catamaran vacation such as paddle boards, snorkeling gear, and fishing rods. Before setting sail, ensure that you have all the necessary paperwork, such as travel documents, insurance, and your cruising permits and national parks license. You should also have a general charter itinerary and constantly review your charts to make sure you are en route and sailing past the correct landmarks. If you are unsure about the route you want to take or your skills to be approved for a bareboat charter, you can hire a captain to help you gain experience during your catamaran charter. In conclusion, a bare boat charter in BVI is a fantastic way to explore the islands and enjoy the scenic beauty of the Caribbean. However, it's essential to be well-prepared and informed before embarking on an adventurous catamaran vacation. With the proper planning, you can have a safe and unforgettable bare boat charter BVI. So, pack your bags, set sail, and discover the wonders of BVI! We hope that you found this guide helpful and informative. By following these tips, you can charter with confidence and make your bareboat chartering experience in BVI an unforgettable one. Happy sailing!
Did You Know?
The BVI are only accessible by boat. Check out our charter yachts that can get you there. View Our Fleet