---
Sea Boss, an award winning Horizon 60 power catamaran, is a custom built, luxurious blue water cruising yacht with a captain and gourmet chef. Her sleek, modern clean lines ensure timeless beauty and will turn heads at every dock she visits. Sea Boss has 3 staterooms and can accommodate up to 6 guests and features an enormous full-beam master suite. Her highly refined and tank tested hull design make for a remarkably smooth, soft and stable ride, regardless of the sea condition. She is available for charter year-round in the Caribbean Virgin Islands.
A/C
3 Cabins
6 Max Guests
3 Heads
Twin Caterpillar 715s

1200 gl
About Sea Boss

SEA BOSS can accommodate 6 guests in 3 cabins. The Master cabin has a king size bed, shower, and toilet. A VIP cabin has a queen size bed, shower, and toilet. A Guest cabin has a twin bed that can convert to a king, shower, and toilet. SEA BOSS is fully air-conditioned throughout, with individual room controls.

Dining for 8 on both Aft deck and flybridge.

Full Bar in Flybridge.

Toys

14'Dinghy with 40 HP O/B
Large Seadoo floating island with IPod hook up
Tube
Floating Mats
2 Stand Up Paddleboards
Under Water Camera
Wake Board
Adult Water Skis
Children's Water Skis
2 Kayaks (1 Person)
Snorkel Gear
Fishing Gear
Deep Sea Fishing Equipped
Under Water Video – 2 Go Pros
Beach Games
Beach Awning
Rendezvous Diving Only

Entertainment

Salon TV
Salon Stereo
Onboard WiFi
iPod/Device Hookups
Apple TV, Music & Movies
Wireless Sound System
Wireless Printer/Scanner/WiFi
Purified Drinking Water System
Reusable Water Bottles (10)
BBQ Grill

Crew

Captain – Darrel Hearne

Darrel grew up in Johannesburg, South Africa, where he spent his time prowling the suburban jungles and raising his pet lion, Chaos. He also managed to actually finish school, and holds degrees in actuarial science, accounting and company law, as well as being a lieutenant in the South African National Defense Force.

In 2003 he decided to sell his house, quit the rat race, and go to sea. He moved to Cape Town in South Africa, to upgrade his sailing qualifications. After several months of sailing some of the roughest waters on the planet, he finished his qualifications and holds a commercially-endorsed Royal Yachting Association Yachtmaster Ocean Skippers ticket. He has lived and sailed in the Caribbean for the past eight years, sailing on a variety of vessels in the charter industry (from beautiful and graceful Oyster sailboats to a 118ft motor yacht). His absolute favorite, though, is Sea Boss. Because she's awesome. He has extensive sailing experience throughout the Caribbean and knows where to find the best bars on most islands; essential knowledge for a charter-boat captain. His sailing adventures have taken him from sailing the Eastern US coastline, all the way through the Caribbean chain, and down to Venezuela and Columbia. In his travels, he has swum with dolphins, had a 40-foot humpback whale breach right next to (and almost land on) his boat, and sailed through a hurricane. He is keen to experience two of these three things again. He is an experienced and seasoned sailor, with over 35,000 nautical miles in his log book on multiple yacht types. Darrel is a keen water sports fan, and loves to water-ski, wakeboard, kiteboard and dive. He loves any excuse to get out on the water and would be more than happy to get involved with any of the water-sport activities offered on the boat. Or any games, really. He is a child at heart and loves to play.

Around the start of 2016, Darrel sadly lost his valiant struggle to maintain his bachelor lifestyle and succumbed to the wily ways of Jenn, the chef on Sea Boss. They now live in connubial bliss, and there is an obvious peace and harmony on board preserved mainly by him doing everything she tells him to. Theirs is a love and friendship based on mutual respect, a profound inner connection, and knowing that the other person knows way too many of your secrets for you to ever let them out of your sight. We have high hopes for this one.

Chef – Jenn Hart

Jenn grew up in Canada (in a well-known haunted house, no less!) but has strong family ties in the islands. She visited the British Virgin Islands for twenty years and took the leap three years ago to move and become a local. This has worked out well, as she brings her considerable experience and skill in the hospitality and food industry on board. She has had a fabulous year on Sea Boss and the guests continue to rave about her gourmet cuisine and outstanding people skills.

Jenn comes from a family of chefs and has worked in the hospitality industry for many years. Her experience comes from formal training and hands-on learning. In addition to her delicious culinary creations, she also boasts some mean mixologist skills, and there is an ongoing contest on board as to who mixes the best drinks – thus far, Jenn's Mai Thai leads the polls, with Darrel's margarita a close second. Either way, the guests win.

Jenn is a versatile chef who works closely with guests to come up with a charter menu tailored to their personal preferences. She enjoys using locally-grown foodstuffs and tries to incorporate a farm-to-table approach in her cooking. She has amazing contacts and local suppliers down here that assist in this, and she strives to incorporate healthy and wholesome nutrition in her delicious meals. Her favorite culinary creations are classics with a twist. Her menu planning skills are second to none and she will make sure everyone is satisfied at meal time.

A keen surfer and beach bum, Jenn's love of the water and the island life are a perfect fit for the charter lifestyle. Combine that, with her warm and caring nature, and it makes her everyone's favorite crew member. She is a warm, genuine, friendly soul, and we are very happy to have her on board as part of our team.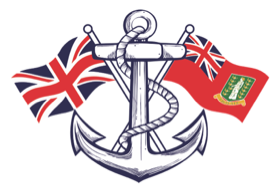 Steps to Charter
Step 1: Request A Quote
Sea Boss
"*" indicates required fields
Step 3
Lock in Your Dates
Step 4
Finalize the Contract
Step 5
Plan Your Itenerary